Flooding can be a devastating event, causing massive damage to your property. In Florida, flooding is not typically covered under standard insurance policies and requires a separate flood insurance policy. 
Floods are the most common natural disaster in the United States and can happen anywhere, not just in high-risk flood zones. According to the National Flood Insurance Program (NFIP), 20% of flood claims come from properties outside of high-risk areas. Without flood insurance, homeowners may be left to pay for costly repairs and replacements out of pocket.
Understanding Flood Insurance
Flood insurance is a type of insurance that provides financial protection for homeowners in the event of a flood. Flood insurance policies can cover damage to a home and its contents caused by rising water, including damage from heavy rains, flash floods, and coastal storm surges.
Homeowners can purchase flood insurance through the NFIP or through private insurance companies. There are two types of flood insurance policies: building property coverage, which covers damage to the structure of the home, and personal property coverage, which covers damage to personal belongings inside the home.
There is usually a 30-day waiting period before a new flood insurance policy can go into effect. It's important to plan ahead and purchase a policy before the flood season begins.
Additionally, it is important to understand what is and is not covered by a flood insurance policy. For example, damage caused by a sewer or drain backup is typically not covered, and coverage limits may apply to certain items such as jewelry or artwork.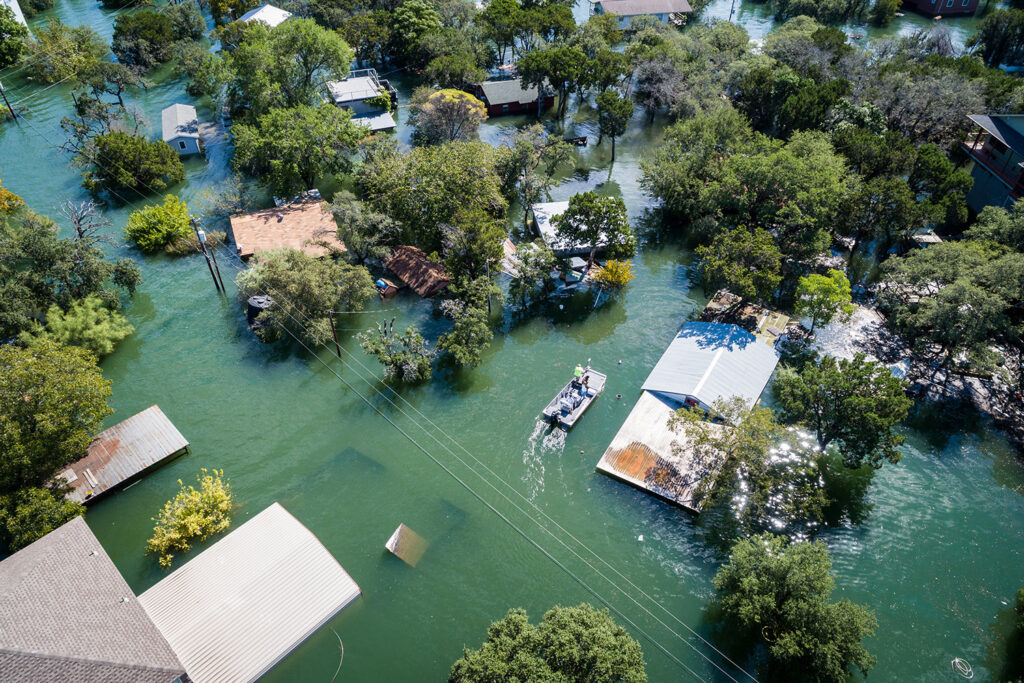 Flood Insurance Claim Tips
If you have flood insurance, you may be able to file a claim to help cover the cost of repairs and replacements. Here are some tips to help you navigate the flood insurance claim process.
1. Document the Damage
Take photos and videos of the damage to your home and personal property. This will be important evidence for your claim and will help the adjuster assess the extent of the damage.
2. Notify Cordo Claims Group As Soon as Possible
Contact us as soon as possible to report the flood and begin the claims process. The sooner you report the damage, the sooner an adjuster can assess the damage and begin the process of getting you the help you need.
3. Keep Detailed Records
Keep detailed records of all expenses related to the flood, including repair costs, hotel stays, and any other expenses incurred as a result of the flood. This will be important evidence when you file your claim.
4. Be Prepared to Prove Ownership
If you are making a claim for personal property, you will need to prove ownership of the items in question. Keep receipts, appraisals, and photographs of items that were damaged or destroyed.
5. Hire a Reputable Contractor
If you need to make repairs to your property, make sure you hire a reputable contractor. Your insurance company may have a list of recommended contractors or may require that you use a contractor from their list.
6. Read Your Policy 
Understand the claims process and what is covered by your policy. Read your policy and ask your insurance company any questions you may have.
Need Help With Your Flood Damage Claim? Contact
Cordo Claims Group

!

If you have insurance coverage for flooding and need help on your claim, contact our expert Public Adjusters at Cordo Claims Group or call 1-877-55-CORDO (1-877-552-6736) for an assessment. With over 20 years of industry experience, we help residential and commercial property owners throughout Florida, Georgia, Louisiana, Mississippi, North Carolina, South Carolina, Texas, Virginia, and West Virginia. We work on your behalf to ensure you obtain a fair and balanced settlement.